Board of Trustees Gallery
David Barker, Chair of the Board of Trustees
David Barker is a graduate of Dartmouth College, where he majored in Economics. Retired, he spent most of his working life as a money manager and municipal bond specialist. He has been a member and Junior warden of the Vestry of the Grace & Holy Trinity Cathedral in Kansas City. He has been a board member and board President of the Children's Center for the Visually Impaired. He served as a board member and board President of the Kansas City Chorale. He is currently a board member and, since 2014, Chairman of the Board of the William Baker Choral Foundation.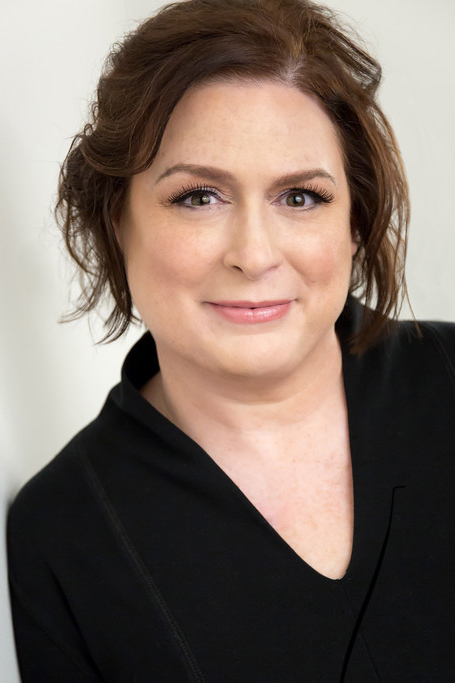 Mary Puetz, Vica Chair of the Board of Trustees
Mary Puetz, a native of Iowa, received her vocal music degrees from the University of Iowa and the University of Oklahoma. She has been a member of the the Choral Foundation Board since 2010. She was a charter member of the William Baker Festival Singers (WBFS) in Kansas City and also served as soprano section leader, soloist, Vocal Coach, and Associate Music Director during her tenure from 1998 – 2001. She also sang with Summer Singers of Kansas City and WBFS of Atlanta. Ms. Puetz's musical background is varied and includes engagements as a soloist and professional musician for churches in Oklahoma, Kansas and Iowa, roles in opera and musical productions in Oklahoma, Iowa, and Ohio and working for nonprofit arts-based organizations in Oklahoma and Iowa. She is active in theater productions and community choirs.
Greg Wegst, Treasurer & CFO
Greg Wegst has served on numerous boards for non-profit organizations as treasurer and secretary including the Kansas City Clay Guild (treasurer 1999-2002) and Hollis Renewal Center (Secretary of the Board 2005 to 2014). He has served on the board of the Choral Foundation since 2014. In 2015 he became Executive Secretary of the board and in 2016 was elected Treasurer & CFO, allowing him to bring together his passion for music and fiscal responsibility.
Greg's day job is Vice President of Diagnostic Technology Consultants, Inc. A medical physics consulting company with offices in Kansas City and Tampa Florida. He has worked for DTC since 1992 and was made vice president of the company in 2013.
Additionally, he is an adjunct professor at Avila University teaching philosophy in the advantage program. He has a master's degree in philosophy from the University of Kansas and a Bachelors in history from Coe College.
Kristin Boyle, Trustee at Large
Kristin has been a member of the Lynn Swanson Festival Singers/New South Festival Singers since 2014, and previously sang with the Choral Guild of Atlanta from 1995 through 2012. In addition, she served as Secretary (2003-2005) and Chair (2007-2008) of the Board of Trustees for the Choral Guild of Atlanta. She has played piano and sung in choirs from elementary school through college, and earned a minor in music from the University of South Florida.
Kristin has held several roles of increasing responsibility in Talent Management, Leadership Development and Organizational Effectiveness throughout her career with companies such as The Coca-Cola Company and United Parcel Service. Before moving into the corporate sector, she worked as a self-employed consultant and served as an Assistant Professor at Georgia Institute of Technology. Kristin holds a Masters and Ph.D. in Industrial Organizational Psychology from The Ohio State University.
Joseph Ferst, Trustee at Large
Based in Atlanta, Joe founded and co-leads Deloitte's TARDI (Tax Analysis and Information Reporting for Debt Investments) national service line serving clients and investors in debt and debt securities. Joe has over 30 years of experience serving banks, insurance companies, REMICs, REITs, and real estate and investment partnerships. Joe also founded and co-led the firm's Partnership Solutions Group. Prior to that Joe was Deloitte's Southeast Region Real Estate Tax Leader.
Joe was one of the lead specialists in the development of the tax structures and positions for the GNMA REMIC program and was one of the original strategists in the development of the Umbrella Partnership structure for Real Estate Investment Trusts.
Joe has been published in a number of journals and is a contributing author to two editions of The Handbook of Commercial Mortgage-Backed Securities and has co-authored three editions of the Real Estate Investment Trusts Handbook. He is a member of the BNA Tax Management Real Estate Advisory Board and Deloitte's Financial Instruments Tax Competency Group leadership team. Joe is also a member of the Harvard Business Review Advisory Council, an opt-in research community of business professionals.
Joe is a Certified Public Accountant in Georgia and New York. He is also a member of the American Institute of Certified Public Accountants and the New York State Society of Certified Public Accountants.
Joe is a Magna Cum Laude graduate of the State University of New York at Binghamton with a major in Accounting.
Harley Granville, Ph.D., Trustee at Large
Dr. Harley Granville earned his PhD in Educational Policy Studies with a Concentration in Research, Measurement, and Statistics from Georgia State University (GSU) in 2015. He currently is Research Associate II for the Center for Evaluation and Research Services at GSU, where he conducts qualitative research and reporting for several multi-million dollar Federal, State, and Foundation sponsored projects. Through the Center, he collaborates with GSU faculty and community stakeholders in evaluation planning/design for their funded research projects, focusing primarily on theory of change articulation, logic modeling, and outcomes measurement. He also is President/CEO of Granville Consulting, Inc., a consultancy focusing on assisting smaller NPOs with evaluation capacity building and providing evaluation services for established NPOs. He currently serves in a pro-bono capacity as Director of Research and Evaluation for Boys to Men, GA, Inc., and as an Evaluation Consultant for Let's Make Peace, Inc.
Ross Kimbrough, Trustee at Large
Ross was born in Arcadia, CA and didn't stay long. Being part of a U.S. Forest Service family, he traveled from California to Sitka, AK. From there, he travelled to Vernal, UT, where he graduated from Uintah High School. He graduated with a B.A. in Business Administration at MidAmerica Nazarene University in 1996. Throughout high school and college, Ross was involved with band, choirs, and musicals. He played the Euphonium throughout his high school and college years.
Ross has always been involved in vocal music and started singing in church before he was in grade school. He involved himself in church choirs and sang solos when he got the opportunity. He got serious about singing after being married to his wife, Amanda. They are both involved in the church choir and worship team at Shawnee Church of the Nazarene in Shawnee, KS. Also, they both joined the Northland Community Choir, a Park University-sponsored community group. Ross and Amanda joined the Summer Singers of Kansas City and after that point, they were committed to audition for the William Baker Festival Singers.
Ross was appointed to the William Baker Festival Singers in 2011 and has since served in many leadership roles. He currently is employed by Aetna as a IT Acquisitions Buyer. When Ross is not singing or working, you can find him doing activities such as cooking, traveling, or volunteering with a prison ministry outreach band, the Mike Wheeler Band.
He was elected to the Board of Trustees in 2012 and has led several initiatives, including the recruitment of LogixStreet, LLC to revamp the Choral Foundation's websites. Ross led the organization's efforts create the ensembles' presence on iTunes, and revamp e-commerce and online marketing programs to a high level of efficiency and effectiveness.
John Schaefer, Trustee at Large
John Schaefer is highly regarded as one who promotes the Arts and who supports them with attendance and donations. Recently retired after 40 years as Director of Music/Organist/Canon Musician at Grace and Holy Trinity Cathedral in Kansas City, and 27 years as the Park University Organist, Canon Schaefer is also on the Board of the Greater Kansas City Chapter of the American Guild of Organists and is a member of the Steering Committee for the Guild's National Convention in Kansas City in July 2018. He holds degrees from Ohio State University, Union Theological Seminary in New York City, and conducted post-graduate study at New College, Oxford University in England. After serving as a member of the Advisory Board of the William Baker Choral Foundation, he was named to the Board of Trustees as a Trustee at Large in 2013. In 2016, John Schaefer was honored as Individual Artist of the Year by the Missouri Council for the Arts in an award presented by Missouri Governor Jay Nixon.
William W. Dreyfoos, Trustee Emeritus & WBCF Corporate Attorney
Bill has been a life-long chorus singer, including membership in the William Baker Festival Singers of Atlanta, the Lynn Swanson Festival Singers of Atlanta, the Charleston Symphony Singer's Guild, and the Washington Choral Arts Society. His training in choral music was at Duke University under J. Benjamin Smith, a student of Nadia Boulanger, and with Emily Remington in Charleston, SC. His liturgical and Jewish heritage works, including Songs of the Holocaust and Kedushah (Sanctification), have been featured at the Piccolo Spoleto Festival in Charleston, SC, and in performances by the William Baker Festival Singers of Atlanta and Kansas City, including national broadcast on National Public Radio. His works are published by Transcontinental Music, and performances are available on Amazon and iTunes.
Bill is an Atlanta native, and is founder and manager of Senior Law Services of Georgia, providing legal services for aging seniors. He has graduate degrees in both law and city and regional planning from the University of North Carolina, and was an undergraduate at Duke. . He has coordinated and taught legal education seminars in South Carolina, taught graduate-level courses at the University of South Carolina, College of Charleston, and Florida Atlantic University, and lectured at the University of North Carolina, Texas A&M University, Florida State University, University of Florida, Florida International University, University of Georgia and Georgia State University, and in EPA-sponsored programs in Seattle, San Francisco, New Orleans, Minneapolis, Washington, DC, and Charleston, SC.
Brad Piroutek, Trustee Emeritus
Brad has been a science/mathematics teacher since his graduation from Kansas State University. After teaching several years at various rural schools, Brad moved to the Kansas City area and reignited his passion for choral singing by joining the William Baker Festival Singers. Brad currently teaches at Center School District, where he is currently the middle school science department chair, eighth grade team leader, and was named District Teacher of the Year 2014-2015.
A Kansas native, Brad has participated in various Choral Foundation ensembles since 2001. He is currently in his 17th season as a member of the William Baker Festival Singers. He served as a member of the Board of Trustees for five years, four as Treasurer and CFO. He was named Trustee Emeritus in 2011.
Scott Smith, Trustee Emeritus & Choral Associate in Atlanta
A native of Chicago, Scott has been a member of the Choral Foundation since summer of 1994. As a senior solution specialist at IBM, Scott brings both musical and business organizational skills to the foundation. In 1998, Scott stepped up to a leadership role within the foundation, acting as the primary administrator and organizer of the Atlanta activities. This role as choral associate evolved into a role on the WBCF board of trustees. Over the years, Scott has been very active in his SW Atlanta community, volunteering hundreds of hours to help revitalize the Westview Community alongside his Husband Mark. In addition to his work at IBM, Scott has served as chair of the Board of Trustees at St. Mark UMC and continues his work with the foundation as Trustee Emeritus and a member of the New South Festival Singers. He was named Trustee Emeritus of the Choral Foundation in 2010.